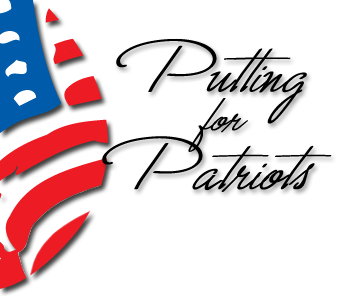 "THE NEED" : Why this event is so important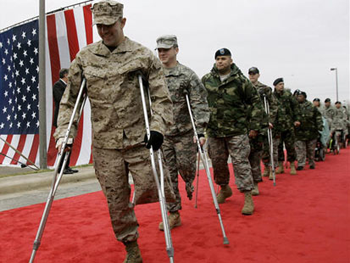 Since the beginning of the "War on Terror", we lost over 6,000 Service Members; nearly 44,000 were wounded in Iraq, Afghanistan and the surrounding theatres of operation. 334 Marines and Soldiers lost limbs in 2010 and 2011 alone.
The wounded came home quietly and anonymously-- many of them for months of multiple surgeries at places like Bethesda Naval Medical Center in Maryland, Walter Reed in Washington D.C. or Brook Army Medical Center in San Antonio. Severe burns, shattered limbs and faces, spinal cord injuries, life-altering amputations, serious internal injuries and deep psychological trauma were not uncommon.
Thousands of Americans at home— families and friends of the deceased and wounded — were often overwhelmed and ill-prepared to deal with the loss or severe injury of a parent, spouse, sibling or best friend.
Suicide/PTSD: While the fighting for US troops has tapered down, the after effects of over a decade of war live on. The VA's 2012 "Suicide Data Report" stated that 22 Veterans take their own lives each DAY. That's 8,000 suicides per year. The VA struggles under the rising demand for their services.
Gaps in the System: Doesn't the government provide care for our troops? Yes and no. While a wounded Soldier's medical care may have been taken care of by the government, often there were gigantic hidden costs or "gaps" not covered by the military or any government program. Some of theses costs are just surfacing now, more than a dozen years after the start of this war. These costs can zap the financial life out of young, struggling military families.
These hidden costs surface in many forms. Examples:

The repeated cost of flights/ hotels charges for a Mom visiting her wounded Marine, during his multiple surgeries.
Suicide Prevention counseling; PTSD treatment
Lost income for a Soldier's Wife—after she quit her job to care for her severely wounded Soldier at home.
The cost for specialty equipment, such as: quality wheelchairs that increase mobility, audio-visual equipment for the blind and software for traumatic brain injuries.
The cost of college tuition or childcare—essential to allow a Marine Wife to become the sole "breadwinner", as her wounded husband is no longer able to work.
The huge cost to retrofit homes for handicapped Soldiers.
Grief counseling for the survivors of a Marine or Soldier killed in action.

Often, discharged, injured Soldiers, Marines and their families "suck it up", go silent and do without the care and gear they deserve—they simply cannot afford it and often will not ask for a handout. Yet every single one of these humble warriors deserves to have:

The best rehabilitation programs available
Access to proper PTSD and Suicide Prevention counseling
The best specialty equipment available to increase their mobility and quality of life


Our troops laid it all on the line. We remain obligated to ensure they receive not only complete care, but also immediate assistance. Nothing less is acceptable. Our recommended charities help provide this assistance.