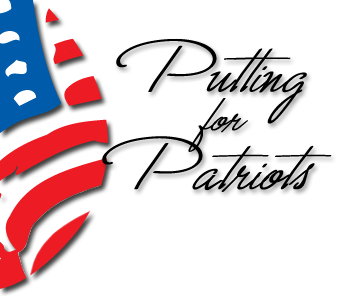 LEADERSHIP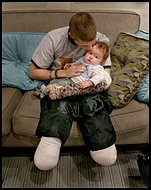 EVENT FOUNDERS / ORGANIZERS:
Amy Gaudard:

is the Regional Marketing Director for the Pirate's Cove Adventure Golf chain. She has 25+ years of marketing experience, including five years as a Fund Raising / Special Events Manager for a national non-profit health agency. Amy is our Point of Contact and can be reached at: amygaudard@hotmail.com
Brad Graft:

is a former Marine Corps Captain and current Regional Director/Owner in the Pirate's Cove chain of adventure golf courses. Since 2006, Brad has been active in visiting the wounded, assisting in the development of military programs geared towards serving them, and conducting fund raising work on behalf of charities that support the wounded/their families.
ORGANIZERS' ROLE—What is our main goal?
ENCOURAGE DONATIONS: Our primary purpose is to encourage our adventure golf customers and local businesses to support our selected charities.

CHARITY ANALYSIS—How do we decide which charities to support?
Each year we review the Federal Tax Return and IRS Form 990 of the charities we support. We ensure our selected organizations are "legal charities"-- granted tax-exempt status under section 501(c) (3) of the Internal Revenue Code and considered public charities with all donations to them being tax-exempt.
Generally, we make sure the charities we support embrace a "high-value" mission. We communicate with their officers. Further, we ensure they are efficient, financially healthy and accomplishing their mission. If a previously recommended charity does not measure up to our reasonable standards, we will find another charity that does.
Criteria for selecting charities:

When possible, we use the reputable website charitynavigator.com in developing recommendations of three charities each year, who are rated 3 stars (Good) or higher; ideally 4 stars (Exceptional). Star Rating Definitions on charity navigator.com: http://www.charitynavigator.org/index.cfm?bay=content.view&cpid=43

If charitynavigator.com has not rated a charity, then we analyze the charities ourselves, using the primary rating criteria provided by charitynavigator.com. This involves calculating charity ratios for organizational efficiency (ratios of Program, Administrative and Fundraising Expenses as a % of Total Functional Expenses; reviewing fundraising efficiency; reviewing executive salaries) and organization capacity (revenue and expense growth; Working Capital Ratios). How charitynavigator.com rates charities: http://www.charitynavigator.org/index.cfm?bay=content.view&cpid=35.
WHAT WE ARE NOT:
"Putting for Patriots" is not a business or charity.
The principals at Pirate's Cove/Island are not employed by any charity, which support veterans, nor do we sit on the board of any charity that we support.