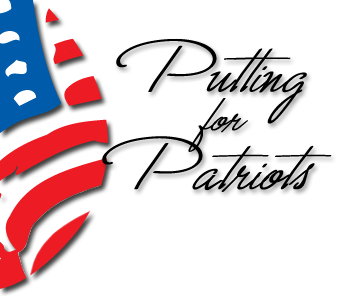 BENEFITING CHARITIES
Though the government takes care of our wounded soldiers' medical care, often there are gigantic hidden costs or "gaps" not covered by the military or any government program. These hidden costs surface in many forms. Some examples:
The repeated cost of flights/ hotels charges for a Mom visiting her wounded Marine, during his multiple surgeries.
Suicide Prevention counseling and PTSD treatment
Lost income for a Soldier's Wife who had to quit her job to care for her severely wounded soldier at home.
The cost for specialty equipment, such as: quality wheelchairs that increase mobility, audio-visual equipment for the blind and software for traumatic brain injuries.
The cost of college tuition or childcare—essential to allow a Marine Wife to become the sole "bread winner", as her wounded husband is no longer able to work.
The huge cost to retrofit homes for handicapped Soldiers.
Grief counseling for the survivors of a Marine or Solider killed in action.
Our three hand-selected charities help with needs such as these. For more information on the services they provide, please visit their websites.
TAPS—Tragedy Assistance Program for Survivors

Main Focus: "Caring for the families of the fallen..."
Website link: http://www.taps.org/
Physical Address:
Tragedy Assistance Program for Survivors
National Headquarters
1777 F Street NW, Suite 600
Washington, DC 20006


Homes for our Troops

Main Focus: "Assist severely injured Servicemen and Servicewomen and their immediate families by raising donations of money, building materials and professional labor and to coordinate the process of building a home that provides maximum freedom of movement and the ability to live more independently."
Website link: http://www.homesforourtroops.org
Physical Address:
Homes For Our Troops
6 Main Street
Taunton, MA 02780


HOPE FOR THE WARRIORS®

Main Focus: Enhance the quality of life for those Service Members and their families who have been adversely affected by injuries or death in the line of duty, via a wide array of programs.
Website link: http://www.hopeforthewarriors.org
Physical Address:
Hope For The Warriors®
PMB 48
1335 Suite E, Western Blvd.
Jacksonville, NC 28546